Women's Ministry
We exist to glorify God by knowing, applying, and proclaiming the freedom in the life-changing gospel of Jesus Christ.
Our Mission
Our mission is to KNOW, APPLY, and PROCLAIM the gospel of Jesus Christ. To accomplish this we offer consistent weekly bible studies, frequent fellowship gatherings, and community outreach opportunities.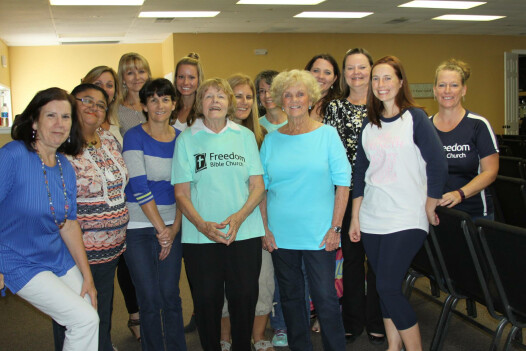 ---
Who are we?
Freedom women are serious about bringing their thoughts, actions, and lives in line with what the bible teaches. Our ministry specifically chooses bible studies that teach us God's Word. They strengthen us, equip us, and motivate us to radically follow Jesus Christ through transformed lives. These bible studies are offered weekly at multiple times and locations to accommodate women at all stages in life. Feel free to join in at any time and always come as you are.
Our Fellowship Gatherings unite women of all generations through exciting worship and joyful camaraderie. Past events have included: various women's conferences, movie nights, craft nights, and hosting simulcast events just to name a few. These events appear in the weekly bulletin and on our church calendar. We give plenty of notice to accommodate hectic lives and schedules.
We truly have a heart to help people and we are involved in many community outreach opportunities. These activities allow us to serve both our local community and to proclaim the gospel of Jesus Christ abroad by partnering with established Christian charities and non-profits. These opportunities are announced during the church service and appear on our church calendar.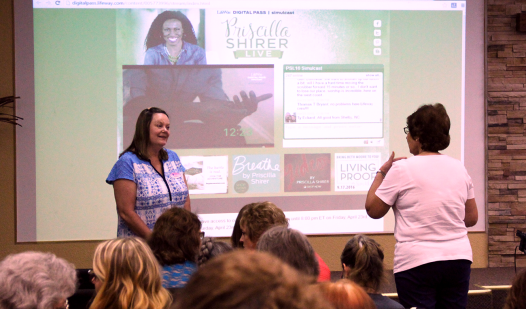 ---
Want to know more?
If you would like to know more about our Women's Ministry please email our director, Darla Vargo, at .