Young Adults
Tuesday Nights @ 7:30pm
Our Young Adult group is for 18 - 30 year olds. They meet every Tuesday evening at 7:30pm at the home of Michael and Brittany Fear. For more information, call the church office @ 941-255-5613.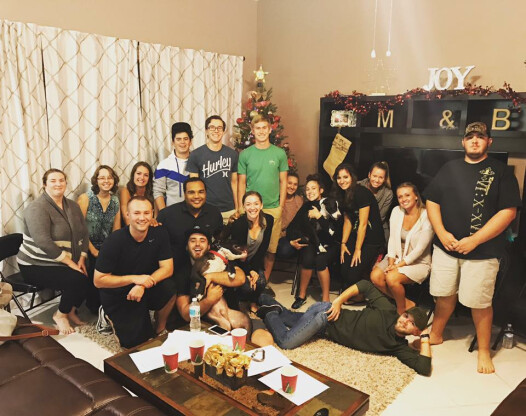 ---
Our Story
For the last few years, a small group of young believers have been meeting on a weekly basis to study the Bible and build each other up. We have seen God work among us. Lives have been transformed. Relationships are being strengthened. Disciples are being made.
The only thing special about our story is Christ. We're not perfect, but we believe God uses imperfect and broken people to appeal to those who thirst for something greater. We believe true satisfaction can only be found in a relationship with Jesus Christ and through serving His Church.
---
Michael & Brittany Fear (Leaders)
Michael & Brittany Fear have been leading the young adult group at Freedom Bible Church since 2014. They started Freedom Conference in 2016 for the young adults in southwest Florida.
---
Freedom Conference
Join us at Freedom Conference on February 1st, 2019! It's a FREE, one-night gathering at the Punta Gorda Woman's Club for Young Adults, between the ages of 18-30.
Regardless of where we've been or what we've done, God loves us and offers a Freedom that's greater than anything we can imagine. We believe God is better than anything this world can offer. Come as you are. We'll talk about Jesus and hang out. Oh, and there will be great snacks. We are not perfect. But Jesus is.
�